JUL
21
Filed Under: Tax | Viewed by: 4808 Persons
Before his trip to the U.S. last year, Shi Hanbing (a well-known financial reporter) had actually never thought of that China's commodity price can be even higher than that of the U.S.

Before departure, a friend who had been to U.S. for many times reminded him: "Just bring cash to America, for in the U.S everything is really cheap."

Shi Hanbing was dubious about this advice. After all, it was him who always said "American's per capita income is 34 times higher than that of Chinese people."

In A Chinese restaurant in Los Angeles, Shi Hanbing and his 3 friends ordered a generous amount of fish, shrimp, and crab. But the meal only cost them $49. "It is much cheaper than in Shanghai."

From then on, Shi Hanbing, who is so fond of empirical research, decided to turn down all the sightseeing tour arrangements and to devote himself to observing and comparing Chinese and American commodity prices.

The result was much to his surprise: a set of Armani suit, which in China costs 30,000 yuan, is only $500 in America. A 46000 yuan Rolex wristwatch in China, costs only less than $4000 in the U.S. and as for a BMW Z4, which costs 500 thousand yuan in China, was only $21,000 in the US.

Another way of comparing may make the gap seems more prominent: a cup of coffee costs only $ 2, a movie ticket is only $ 10 or so, accounting for only 0.06% and 0.3% of Americans' average monthly income respectively. Whereas In China, the rates were 1.3% and 3.5 % respectively, which was 45 and 12 times more than those in America.
What's more, because the cosmetics he bought for his wife from the U.S. were too cheap, only 30% -40% the price of that in China, Shi Hanbing's wife even suspected that these cosmetics are fake goods .

Through two weeks of visits and research, Shi came up such a result: except for human services such as hairdressing and intellectual property products such as books and audio-visual products, the U.S.' commodity prices are generally lower than those in China. Even the price of "MADEINCHINA" products in the U.S. market is often 50% cheaper than that in China.

An associate professor in China has to work very hard till 60 year old in order to buy a house of 100 square meters

In fact, in this age when people are particularly sensitive to the price, more and more Chinese people start to pay attention to this phenomenon.

Gao Weiwei, a Chinese reporter who lives in the U.S. listed out a series of numbers in her newly-published book: in Chinese supermarket, the price a dozen crabs range from $ 5.99 to $ 12.99. Pork and pork ribs costs only $ 0.99/pound (0.4536 kg). 6 bottles of Budweiser beer are $ 7, and 5 oranges costs only $ 1.

Gao Weiwei also told reporters that in the U.S., a person's average salary ($2000 per month) is enough to pay the rent and, at the same time, feed a family of three.

This phenomenon has bewildered many people, including some economists.

Last year, Nie Huihua, Associate Professor from School of Economics of Renmin University of China, went to the United States for his postdoctoral study at Harvard University. And He had focused their attention on comparing American and Chinese housing price. According to his observation, in the U.S.'s second-tier cities, the price of a 200 square meters house is only $ 400,000. What's more, the 200 square meters refers only to the usable floor area, the house also has a front and back yard, totally free of charge.

"In other words, the "house" in U.S., if put in China, has every right to be referred to villa ." Nie Huihua said with a slight tint of regret. "And for an ordinary middle class, it takes only seven or eight years of struggling for them to have a house to their own."

According to the latest research of Gordon • Rock, an International Real Estate Agents: it takes four years for an American to buy a house in Miami, 5.7 years in New York, and 5.9 years in Los Angeles.

This comparison was made in last December by Wang Pei, a girl lived in Hangzhou and her friend living in Boston. The survey found that of the 21 commodity prices (RMB) in Hangzhou, 12 are more expensive than Boston.

In this survey, Wang Pei adopted the RMB-dollar exchange rate at 1:6.7 for the calculation.

Wang Pei believes that as tofu, green cabbage, and leeks appeal only to Chinese people, the demand for these products in the United States is relatively low. Therefore, their prices are higher. However, the prices of meat, eggs, and milk in China are catching up with those in Britain and surpassing those in U.S.

According to Hangzhou municipal government's statistics, in 2009, Hangzhou's per capita income was 26,864 yuan ($ 4,024), but in 2009 per capita income in Boston was $ 32,255.

For even a 30-years-old associate professor to buy a 100 square meter's commercial house( 20,000 yuan per square), he or she has to work hard till 60.

"Many Chinese students do not want to come back after get their Doctorial degree not because they cherish no love for their mother land," Nie Huihua said, "They are afraid of losing their faces because they can not afford a house and a car back in China."

Tax Cost: the Largest Transaction Cost

Nie Huihua found thattwo sets of data were ignored in comparing the prices.

One set of the data is that from 1990 to 2000, the United States almost achieved "zero inflation" and from 2000 to 2010, the CPI had been fluctuated around 2%. In other words, with the rapid economic development and ever-increasing personal income comes low inflation rate. Here is something worth noted: ever since over a century ago when the dollars was put to use, the cent, as the basic unit of American currency, is always in circulation.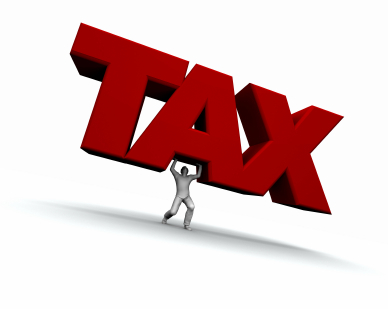 Another set of data is that in the last 30 years, China has experienced four rounds of inflation in 1988, 1994, 2007 and 2010. At the peaks of inflation the CPI was increased by 18%, 21.9%, 8.7% and 6.5% respectively, which means that the purchasing power of RMB is declining.

So, at present is the price in China more expensive than that in the U.S.? Several experts interviewed come to a conclusion as follows: with regard to per capita income levels and purchasing power, China's price was significantly higher than that in the United States. Besides, some products' absolute prices have also exceeded those in the U.S.


One widely proposed view is that in the past two years, government-led large-scale investment has given rise to a rapid expansion of commercial bank loans, making the broad money supply in China 20% more than that in the United States. As a result, a same product's corresponding price in China is much more than that in American. At the same time, as the China-US trade surplus is widening, the amount of currency in circulation is increasing, which in turn boosts the commodity price to rise.

However, some questions will also emerge along with this phenomenon. Zuo Xiaolei, chief economist in Galaxy Securities, told reporters that in the United States, not only Chinese-made products are cheaper than those in China, even those American local products has also shown the same trend. For example, she had bought an American windbreaker in an airport shop in California, whose price was less than the same kind of windbreaker sold at Beijing Scitech Shopping Mall.

Zuo Xiaolei came up with two consecutive questions. With the same cost, the price of a product made in China even adding up with a tax rebate, would not be two times higher than that of a same products in the international market.

And vice versa, if the product comes from foreign countries, then under WT0 framework, its price would not be as high as twice of its original price, even under the circumstances of punitive tariffs.

Shi Hanbing believes that one of the main factors pushing up domestic commodity prices is that consumers have to pay additional transaction costs. In fact, the largest transaction costs is tax cost.

According to Gao Peiyong, deputy director of Institute of Finance and Trade Economics of Chinese Academy of Social Sciences, ever since 1994 when the tax distribution system was introduced, the growth of Chinese government's revenue is almost twice as the GDP growth rate every year. In China, however, under the current tax structure, more than 70% of the revenue comes from value-added tax, consumption tax and business tax and other circulation aspects. Only the remaining less than 30% of the revenue are from corporate income tax and personal income tax.

It means that no matter where the country of origin is, as long as the product flows into China, it will bear all these indirect taxes and fees.

According to the IMF "Government Finance Statistics Yearbook (2007)", in 2006, if the total amount of a country's tax revenue is 1000 yuan, "then regardless of other factors, the amount of tax that has been embedded into the prices of the products, which can be regarded as one of the constituent elements of the price are as follows: in China, 700 yuan, U.S. 168 yuan, Japan 186 yuan, and the EU-15 countries, 300 yuan. " among which China's tax is higher than any other developed countries: it is 4.17 times that the United States, 3.76 times that of Japan, and is 2.33 times that of the EU-15 countries.

Moreover, in the United States, products tend to indicate the tax excluded in price, where as in China, consumers can only see the final price, but not those indirect taxes.

For example,in China, in every 100 yuan worth of female cosmetics sold in shopping malls, the VAT will account for 14.53 yuan, consumption tax 25.64 yuan and urban construction tax 4.02 yuan. These 3 kinds of taxes altogether account for 44.19% of the total retail price of women's cosmetics, adding up to some indirect tax from production and transportation system, then at least 50% of the cosmetic price was boosted by the government's tax.

Here is another example, in China, for a 2700 yuan worth of imported Swiss wristwatch, the VAT is 392 yuan, accounting for 17% of the total price, the consumption tax is 623 yuan, 30% of the total, and the tariff is 267 yuan, 11% of the total. It is obvious that the government tax has contributed nearly 60% to the final price of foreign products.

"Perhaps the government has not realized that it has become a driving force of rising prices." said Wei Sen, professor of College of Economics at Fudan University. According to Professor Wei Sen, for a Chinese-made product that sells in China, although it does not need to bear the shipping costs, it has to pay heavy tolls and even fines in China. Statistics shows that a kilogram of cargo shipped from Shanghai to New York costs only 1.50 yuan. But from Shanghai to Guizhou, it takes 6-8 yuan of shipping fees. And even for products that finally make it to the supermarkets for sale, they are faced with slotting fees, monthly returning fees, advertising fees, promotional fees, festivals and other expenses. And of course, these costs are ultimately paid by the consumers.

In the eye of Wei Sen, a more deep-seated issue behind the commodity price is a country's choice of economic development path, "one way is to choose a development strategy based on government-led investment-led development strategy, in which case tax increases are inevitable. Another way is to spread the wealth among the people by cutting tax, so as to take a path of lowering the price to stimulate domestic demand.

But Sun Di understands little of the divergences in these national strategies. Now though it is still one month before she heads back to the U.S., her friends have already made a long list of items for her to purchase for them. Among them the most sought-after item is Coach Bag, which was regard as a luxury by many Chinese people. But in America, the bag costs only 200-300 dollars.
Related Articles: